The mobile manufacturers had developed a sense that most of the consumers look for devices that are priced in the budget segment and from this knowledge the manufacturers are trying their best to make a perfect device that people would buy and so that the companies can earn more  . all are trying specially the chinese OEMs that are making devices that are best for the price and in our  today list of best budget android devices will put light over some of the devices that are worth buying if you are looking for a budget device .
1. YU Yureka ( Best Budget Android Device )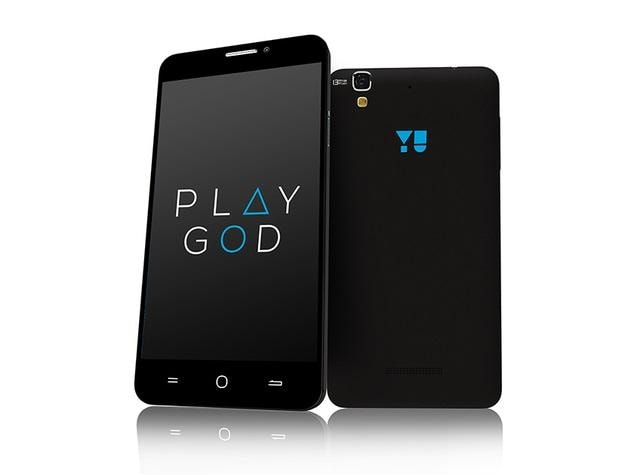 This is the best  budget android device which you can buy . The YU yureka is the first device from the brand YU which is the sister company by Micromax . Now people would be thinking that the device comes from a new brand and is a sister of the company which have many issues in their devices. But the good thing is that all the allegation were wrong when the device was launched . The device comes with some very good mid range specs for its budget price supporting a good build quality and design language with some elements similar to Oneplus One but the best thing is that the device comes with cyanogen os which is a great deal for the price you are paying .The YU Yureka is priced for 8,999RS and is the best device you can buy in this price range.
SPECIFICATIONS
64-BIT octa core snapdragon 615 processor
5.5 Inch 720 p display with Gorilla Glass 3 protection
2 GB Ram
13 MP rear camera , 5 MP front camera
Android 4.4.4 kitkat and  upgradeable  to lollipop
Cyanogen mod 11  
PROS and CONS
Good build Quality                                                            

good processor

customization capabilities from cyanogen mod

Camera not that great  

heating issues

only available in India via flash sales
you can buy YU Yureka Here
2. Xiaomi Redmi Note 4G
From the beginning of 2014 we are seeing growth in many Chinese OEMs and one of them was Xiaomi who changed the definition of  budget android smartphones for Indian consumers . The Redmi Note 4G comes with decent specs and is prices for 10,000 RS in India and is worth buying as for the functionality you are getting so it reaches our list of best budget android devices
Specifications
snapdragon 400 processor
2 GB ram
5.5 inch 720 p display
8 GB internal storage
android 4.4 Kitkat with MIUI
13 MP rear camera , 5 MP front camera
Pros and Cons
good camera

customisable UI  

Good processing package

good build quality

Service facility not that much available  

internal Storage is low
The Redmi Note 4G is available online at flipkart and other e-reatail sites also offline at the mobile store and airtel stores . buy Via flipkart by clicking here
3. Motorola Moto G2
The mobile company that came back from the darker sides and brought the uproar by its Moto X and Moto G and taught us that a budget device does not need to be under powered than other highly priced devices and they have proved it again with the moto G 2nd generation varient.
specification
5 inch 720 P display
Qualcomm snapdragon 400
8 MP rear camera , 2 MP front
16 GB internal storage
Android 5.0.1 lollipop
cons and pros
good service availability

faster updates

good build quality

batery back up is good

front mounted speaker

camera not that great
The Moto G2 is exclusively available at Flipkart you can buy it by clicking here  
4.  Asus Zenfone 5
from the computer component market the company had joined the mobile market  and launched their zenfone series in many countries which were also applauded for their processing package and specially the camera experience. The device had reached our best budget android devices list and is available for 8,000 Rs exclusively from flipkart which  is a pretty good option to buy.
specifications
Intel atom Z2560 Processor with hyper threading
2 GB ram
5 inch 720 P display
8 MP rear camera , 2 MP front camera
16/8 GB memory options
Android 4.4 kitkat with ZenUI  also upgradeable to lollipop
Pros and Cons
Good processing package

customizable options available

special lowlight mode

most stylish phone in the segment

heating issues

camera is not that great

battery life very low
The zenfone 5 is Exclusively available at flipkart click here if you want to buy it .
5. Lenovo A7000
lenovo A7000 is another budget oriented smartphone which had been recently launched by lenovo to target the budget segement. this devices is mainly made for the users who uses their devices for multimedis usage. The lenovo A7000 had been priced at 8,999 RS which is quite decent so it reached up our list of best budget Android devices .
Specifications
5.5. inch 720P display
Mediatek MT6752m 64-bit octa corechipset
2 GB ram
8 GB internal storage
8 MP rear camera , 5 MP rear camera
Android Lollipop with vibe UI
Pros and Cons
dolby Atmos sound experience

64 – BIT chipset

Security features by lenovo

no screen protection

cons cannot be said before testing the device personally
the Lenovo A7000 is exclusively available via flipkart through flash sales you can click here to register for next flash sale.
5. Micromax Canvas Nitro
After the coming of the Chinese manufacturer Xiaomi micromax set their weapon to rival both Xiaomi , lenovo and their own Yu . The Micromax canvas nitro is also a good choice for people who want to buy a Indian branded phone and have trust in micromax . this device is available for around 10,500 Rs via Snapdeal
Specifications
Mediatek MT6592 octa core processor cloaked at 1.7 GHZ
 2GB ram
5 inch 720 p display
13 MP rear and 5MP front
Android 4.4 kitkat
Pros and Cons
good camera in day light

good build quality

battery life is good

much fluid experience than other micromax devices

low light imaging is not that great

no screen protection  

only available online
Micromax canvas nitro is Exclusively available through Snapdeal you can click here to buy it
6. Huawei Honor 4X
Another best budget device from a chinesse manufacturer . The Huawei Honor 4x is the recently launched device in India the phoe comes with prety good specs and many customizable features. The phone is only available at Rs 10,500 exclusively at flipkart.
Specifications
5.5 inch 720P display
Qualcomm snapdragon 410 64-BIT quad core processor
2 GB ram
8 GB internal storage option of expansion avaialble.
Android 5.0 lollipop with Emotion UI 3.O
13 MP rear and 5 Mp front camera
Pros and cons
good design laguage  and material choice ( kevlar back)

good processing package

Supports LTE

no screen protection

service availability issues

Cans cannot be said without personally testing the device
The Huawei Honor 4X is exclusively available on flipkart through flash sales click here to register for next sale
7. Xiaomi Redmi 2S
Another great device from Xiaomi which is the upgraded version of the budget champion the Redmi 1S and had made up to the best budget android devices list . The specs are pretty similar to the Huawei Honor 4x but there ar some differences
Specifications
Qualcomm snapdragon 410 64-BIT Quad core processor
2 GB ram
4.7 inch 720 P display  with gorilla glass 2 protection
8 MP rear camera and 5 MP front camera
Android 4.4 kit kat with MIUI 6.0
Pros and Cons
Customizable UI

Good processing package

best display in all of the devices  

People  still dont have trust in chinesse brands  

No guarrantee of future upgrades
The Redmi 2 is exclusively available on e-retailer site like flipkart and offline at the mobile store and Airtel stores.  click here to buy on flipkart
The above devices are the best budget devices and it their numbering does not mean i am ranking them it depends on which you like , Their are still many budget devices that can be recommended but they are not still not launched so i did not listed  them and if you want to know about them these devices are written below:-
8. ASUS Zenfone 2 ( ZE500CL , ZE550ML)
9. SHARP AQUEOUS CRYSTAL
10. MEIZU M1 NOTE