The people around the world are not very open and we see everyone being judged for the choices they make. The normal choices are much judged, think about the choices that are very different from regular choices to put into simple words, I mean the choices of people who are gay. The LGBT community is very often judged and ill-treated. This however is changing and the world is becoming more accepting of the way people feel and are made. The people around have not only accepted the fact that everyone has a different choices and there is nothing wrong in preferring someone of the same sex as a partner, well a lot of people have. This change and acceptance has even brought around a lot of companies which focus on the special needs of the LGBT community and produce and advertise products that can be used by this community.
Over lot of efforts that are being made, one which surprised or well glad about is that the gay community is being favoured by some people. One such is the Gay Ad Network.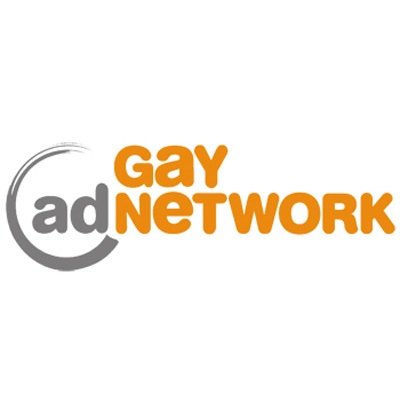 Gay Ad Network is an ad network which represents hundreds of LGBT (Lesbian, Gay, Bisexual and Transgender) websites and applications including some of the largest and most respected gay and lesbian brands in the world. The publishing partners for this website are dedicated experts. From gay travel editors reporting about their experience about the trendiest hotspots around the globe, or some gay fitness experts demonstrating new work out routines to lesbian entertainment curators posting movie reviews. The publishers at Gay Ad Network provide authentic and engaging content that the LGBT audience craves for.
This network is perfect to communicate with gay and gay friendly readers. Thus pragmatic network is one place which has set up a completely dedicated network and this personalization has been well appreciated all over the internet. The ad network was launched as a vertical ad network in the year 2007 that allowed the advertisers to purchase access to a set of LGBT websites at flat CPM (cost per mille) rates. The network is a private setup of exchanges and supports display, video and mobile inventory. The Ad network also features DealD technology.
The delivery, placement and optimization by booking campaigns are handled through direct buys on behalf of the network's buyers. The ad network is hyper focused on their vertical market and have quite deep knowledge of their LGBT audience. This ad network is an expert in delivering branding campaign to drive sales and customer acquisition. Their network offer great reach and more efficiency than any other gay media solutions.
Gay Ad Network offers gay and lesbian publishers with an outsourced advertising sales solution. Publishers join this network to attract the national advertisers that are particularly looking to reach the Lesbian, gay, bisexual and transgender market. Compared to ad campaigns that are delivered through other major ad network and exchanges, the ad campaigns that are sold by Gay Ad Network is relevant to the LGBT audience. This focussed attention to the audience results in better results for the advertisers and thus in turn also higher financial returns for the publishers.
But before you can access this ad network as publisher, your website will be reviewed in order to ensure that the content that you publish adheres to the editorial standards of the Ad network. The applications that you submit takes up to two days to be reviewed. Ad tags will automatically be generated for your site once your application has been accepted.
Why is this Ad network to be preferred as a publisher or even as an advertiser?
Well the gay customers are more likely to buy products and services from the companies that advertise in the gay media. The LGBT audience over indexes compared to their straight counterparts on average household income, education level and thus there is likelihood to influence the buying decision of others.
This ad network has done a tremendous amount of research that analyses the buying power and spending habits of gay consumers. With a market that is as large and as diverse as the gay and lesbian market, it is important that you identify your target audience segment when developing your media plan. The list that is provided by the Gay Ad network of third part research audience, data reports and resources may be helpful in providing you with a broader understanding of the diverse gay market.
Gay Ad Network has been ranked as high as 364 799 in the world while most of its traffic comes from USA, where the network has reached as high as 370530 position. The network is owned by several entities from Family Powered Networks LLC of Family Powered Networks LL to Contact Privacy Inc. Customer 0145537031 of Contact privacy Inc. customer 0145537031 and was hosted by New Dream Network LLC. The Ad network gets around 34.4% of its traffic from the United States of America and is ranked 505455 in the country. The network as around 821 visitors and 1.64K page views daily. The network has no subdomains with considerable traffic and has Google PR 3 and has its top keyword gay advertising with tremendous search traffic of 32.54%.
The Gay Ad Network is a perfect place to communicate to this community and know about them and their preferences. It makes a lot of sense to have a dedicated network because they surely have some different need and preferences. No I do not mean that they need to be treated differently. All I mean is that just as we have segregations for differ age groups, different genders and for people belonging to different cultures so that the company and publishers can focus on their specific needs, this community deserves a completely dedicated network which is focussed on their needs. Thus, Gay Ad network works as the perfect platform where companies who are looking to advertise their products for the LGBT community can meet publishers who have their blog set up completely focused on the same community.